Seattle Ministers
Reverend Jacqueline Humbert
Area Evangelist/ GCGNWCM Assistant Pastor for Seattle
Reverend Jacqueline Humbert has been with Christ Gospel Church of Tacoma for 24 years under the leadership of Elders Herman and Tonja McGriff. The ministry for which God has anointed her is the Outreach Department. In the Outreach Department there is a great privilege to meet different people from all over the world. Her goal for the Outreach Department is to go out and lead more people to Christ.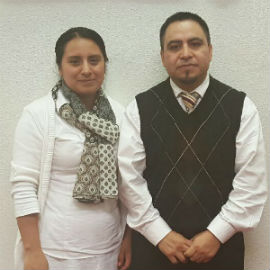 Ministros Exhortados Sergio y Maricela Quiroz
Exhorted Ministers of CGCNWC Seattle
Diáconos Valentin y Hilda Nicolas 
Deacons of CGCNWCM Seattle
Le damos gracias, onra y gloria a JESÚS por conocer el mensaje del camino crucificado para crecer espiritualmente en la estatura de nuestro señor JESÚS. Yo y mi esposa somos Diáconos en la Iglesia de seattle.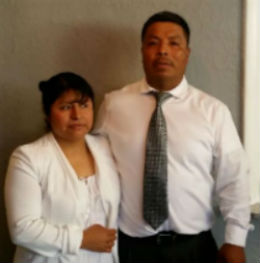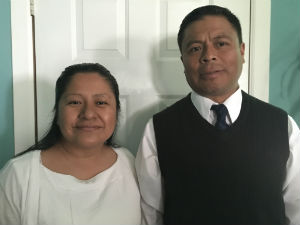 Diáconos Abel y Celestina Nicolas 
Deacons of CGCNWCM Seattle
Hermano Abel y la Hna Celestina Nicolás han asistido la Iglesia del Evangelio de Cristo de Seattle Desde 2012. Ellos han estado casados por 20 años. Ellos son los encargados de servicio de oración del miércoles, y son diáconos en la iglesia de Seattle. Hermana Celestina es la tesorera de Seattle. Ella es también un maestra de escuela dominical para los niños. Ambos seguien aprendiendo más y creciendo en Jesús.