Portland Ministers
Dr. Reverend Domani Hintze-Pothen
Assistant Pastor/CGCNWCM Evangelist
Since the Pastors are not able to be in attendance for each church service every Sunday, a team of dedicated ministers assists them. On this team is Dr. Reverend Hintze-Pothen who helps bear the torch of the Word in Portland. She is also an English professor at a local university in Portland. In addition to teaching on Wednesday night at the church, she oversees semi-monthly Bible Studies.
Dr. Reverenda Domani Hintze-Pothen
Pastor Asistente / Evangelista CGCNWCM
Dado que los pastores no pueden asistir a todos los servicios religiosos de los domingos, un equipo de ministros dedicados los asiste. En este equipo está el Dr. Reverendo Hintze-Pothen, quien ayuda a llevar la antorcha de la Palabra en Portland. También es profesora de inglés en una universidad local en Portland. Además de enseñar los miércoles por la noche en la iglesia, supervisa los estudios bíblicos dos veces al mes.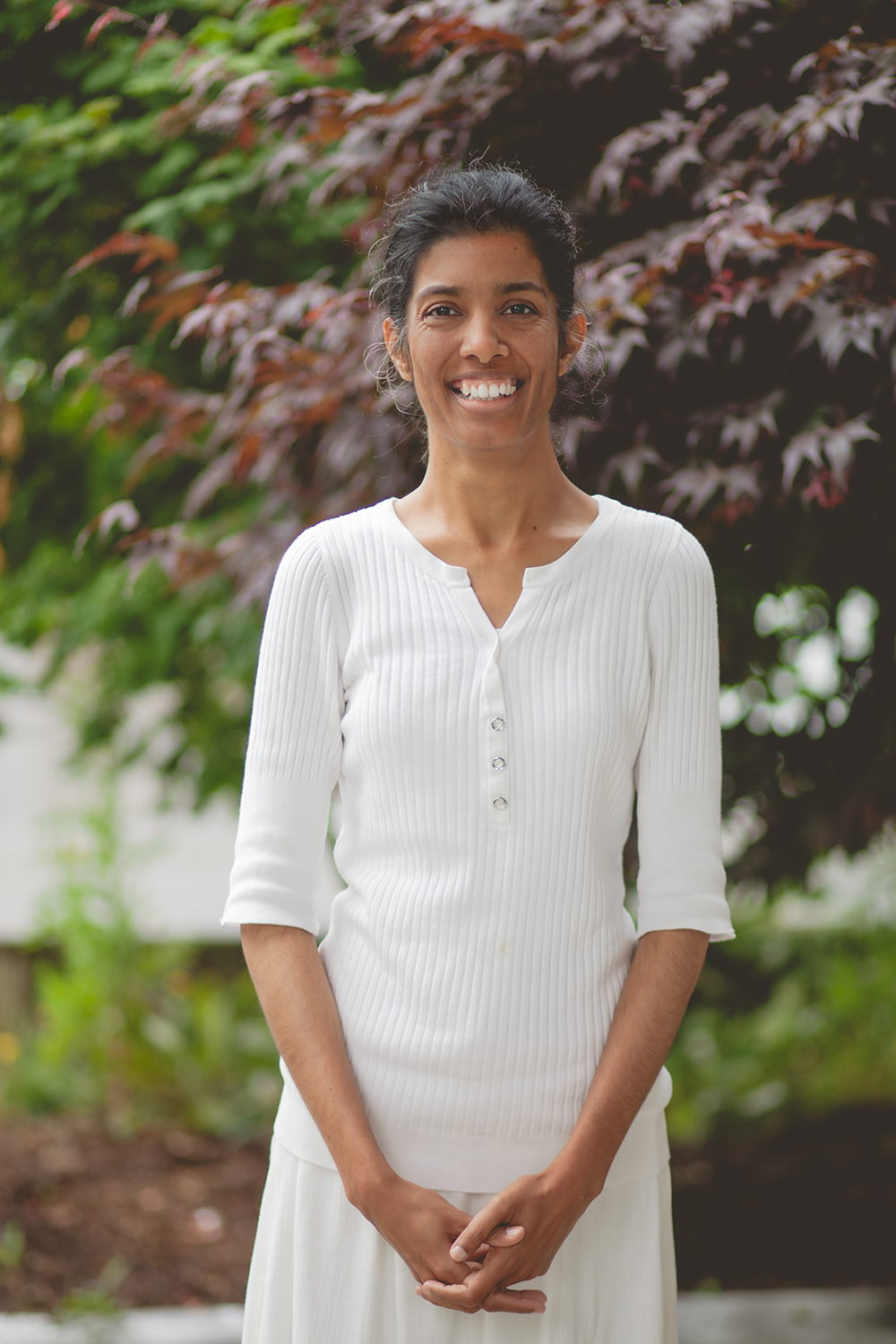 Reverends Peter and Jessica Dore
In Training to be Assistant Pastors / Church Operations
Reverends Peter and Jessica Dore carry the joint responsibilities of preserving order in the House of God, acting as eyes and ears for the Pastors, and caring for the Saints with whom the Lord has blessed us. Both alternate teaching and preaching as needed. Reverend Peter Dore plays guitar in the worship band, and Reverend Jessica Dore leads the Royal Regiments children's program. They reside in southwest Washington with their three adorable children.
Reverendos Peter y Jessica Dore
En Formación para ser Pastores Asistentes / Operaciones de la Iglesia
Los Reverendos Peter y Jessica Dore tienen la responsabilidad conjunta de preservar el orden en la Casa de Dios, actuar como ojos y oídos para los pastores y cuidar de los santos con quienes el Señor nos ha bendecido. Ambos alternan la enseñanza y la predicación según sea necesario. El Reverendo Peter Dore toca la guitarra en la banda de adoración, y la Reverenda Jessica Dore dirige el programa infantil Royal Regiments. Viven en el suroeste de Washington con sus tres adorables hijos.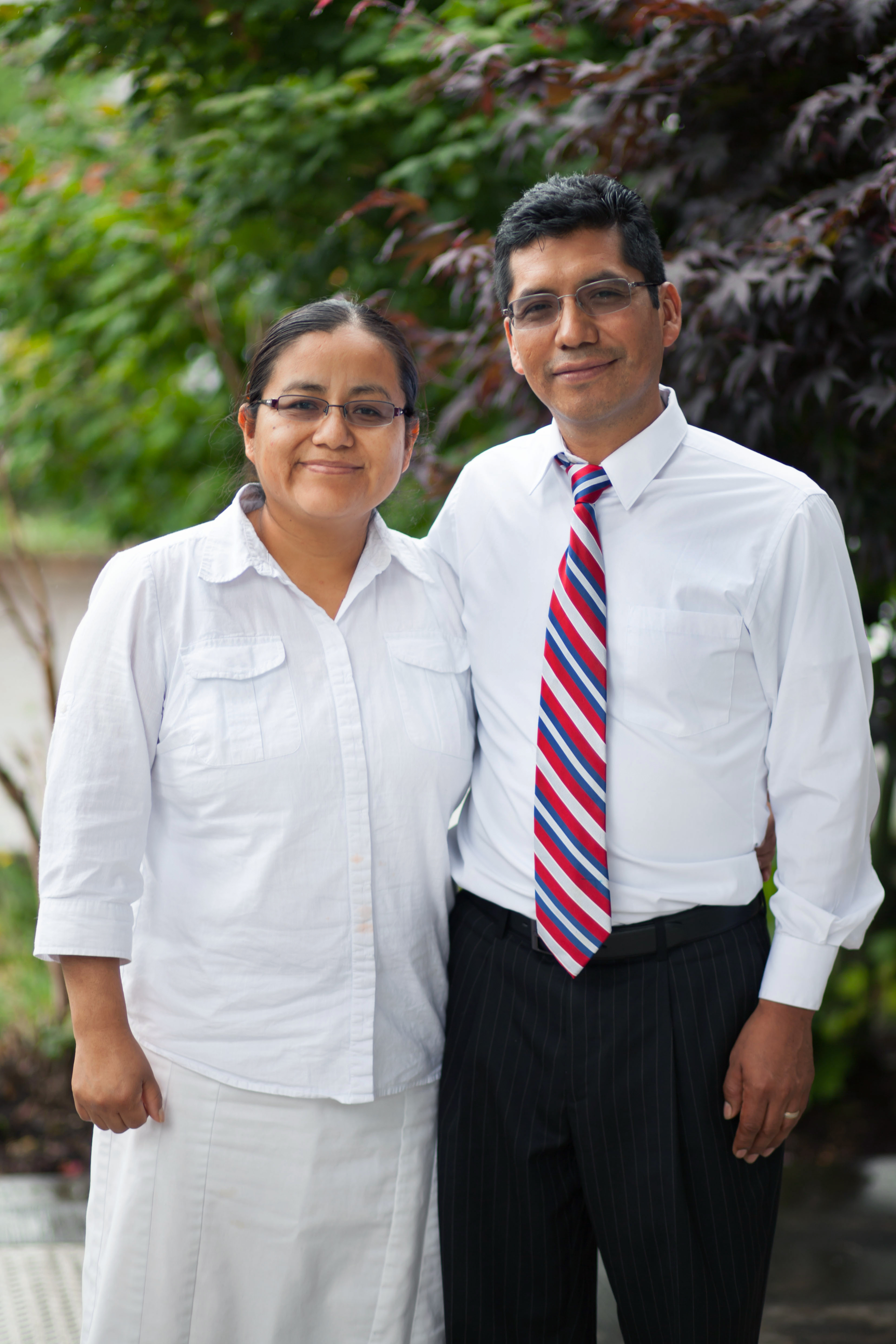 Ministros Heber y Tomasa Miguel
Pastores asistentes de Vancouver / Directores de programas de extensión
Los Diácono Heber y Tomasa han estado con la Iglesia del Evangelio de Cristo de Portland durante años, bajo el liderazgo del Rev. Pastor Herman y Tonja McGriff . El ministerio que Dios ha ungido de ser el mayor en el Departamento de Extensión hispana. Este Departamento es la Extensión y es un gran privilegio en el cumplimiento de diferentes personas de todo el mundo. Su objetivo y el deseo para el Departamento de Extensión son salir y ser una luz que brillante en la oscuridad, y de llevar las almas a Cristo.
Ministers Heber and Tomasa Miguel
Assistant Pastors for Vancouver / Outreach Program Directors
Deacons Heber and Tomasa have been with the Portland Gospel of Christ Church for years, under the leadership of Rev. Pastor Herman and Tonja McGriff. The ministry that God has anointed to be the greatest in the Hispanic Extension Department. This Department is an Extension and it is a great privilege in meeting different people from all over the world. His goal and desire for the Extension Department are to go out and be a light that shines in the dark, and to bring souls to Christ.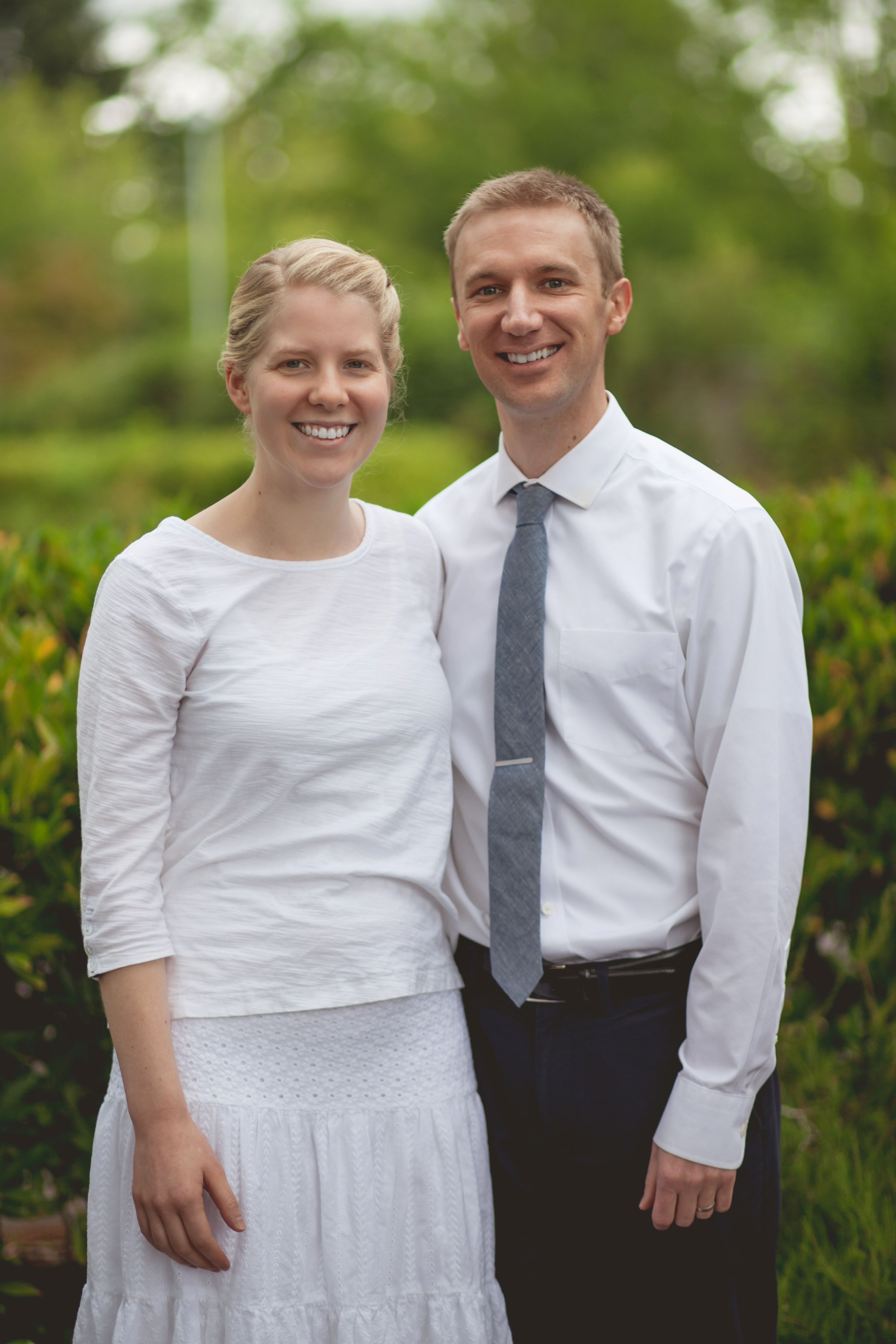 Ministers Jared & Holly Miller
Youth Ministry / Worship Leader
Minister Jared Miller is currently a high school English teacher and originally from California. He moved to Portland, Oregon in 2007 for college, during which time he met his wife. Minister Holly Miller has grown up in Portland and works as a nurse. She leads worship and plays piano and together, the Millers serve as the Youth Ministers. Minister Jared Miller also manages the church, Facebook page.
Ministros Jared y Holly Miller
Líder del Ministerio de Jóvenes / Adoración
El ministro Jared Miller es actualmente profesor de inglés de secundaria y es originario de California. Se mudó a Portland, Oregon en 2007 para ir a la universidad, tiempo durante el cual conoció a su esposa. La ministra Holly Miller creció en Portland y trabaja como enfermera. Ella dirige la adoración y toca el piano y juntos, los Miller sirven como Ministros de la Juventud. El ministro Jared Miller también administra la página de Facebook de la iglesia.
Brother Willie and Sister Sandi Figueroa
Married Couples Fellowship Leaders/ Sunday School Superintendent Portland
The Figueroa's serve the Lord and the church by teaching the Married Couples Fellowship. They also act as Sunday School Superintendents. Additionally, Sandi leads the Hospitality Ministry.
Hermano Willie y Hermana Sandi Figueroa                                                                                                                                          Líderes de becas para parejas casadas / Superintendente de escuela dominical Portland
Los Figueroa sirven al Señor y a la iglesia enseñando el compañerismo de parejas casadas. También actúan como superintendentes de escuela dominical. Además, Sandi lidera el Ministerio de Hospitalidad.